Global reach but with particular focus across select under-represented ecosystems across the US
From behavioral research (the mind) and innovations in therapeutics & diagnostics (the body) to the practice and delivery of medical treatments (the world), improving health outcomes is paramount
Addressing emerging systems approaches of an interconnected world, focusing on resiliency and sustainability
Stakeholder management; Workforce shifts due to machine learning and AI;Impact of quantum and distributed ledger tech on information security
We believe the transformative potential of exponential forces will unlock the formula to overcome humanity's grand challenges. Together with visionary scientists, we catalyze solutions for a brighter and more sustainable future.
Years of Venture Experience
$Million of Cumulative Funding
ATP is an early-stage venture catalyst empowering scientific visionaries innovating at the edge of what's possible to solve humanity's grand challenges for a brighter and more sustainable future
By leveraging our Proto.n program, a time-tested operating model, ATP catalyzes venture success by taking a hands-on approach, leveraging our operator expertise, an extensive network of industry leaders and strategic partners, and mission-aligned co-investors.
Software may be "eating the world", but it is engineering and science that is going to save it.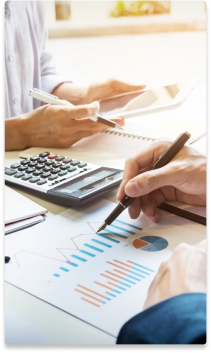 At ATP, we understand that innovative entrepreneurs like you are driven by a bold vision to solve humanity's grand challenges. Our focus is empowering your journey by providing an unparalleled blend of operator expertise, strategic networking, and a proven acceleration program, Proto.n.
US "Freshwater" & Canadian universities receive over $58B of research funding annually yet are severely under utilized by the traditional venture capital industry. ATP works directly with innovators from the early research-translation to later phases, with particular emphasis on Pre-seed (Launch), Seed (Nurture) and Series A (Scale) funding stages. ATP powers the earliest stages of firm development, creating returns for our investors and sustainable impact in target categories such as: economic development in underserved regions and gender-disparity access.
01
Early-stage VC continues to outperform, Global cash is still seeking yields, Formation & early-stage is where wealth is created
02
Overlooked, underserved, and complex markets are ripe for more early-stage venture funding.
03
Result of team's long-standing relationships across university-anchored markets, national research labs, and strategic corporate partners
04
Expanded service offering: Following existing best-in-class incubation organizations with our own proven "ATP-Proto.n" acceleration process enhances the resources available to portfolio investments.